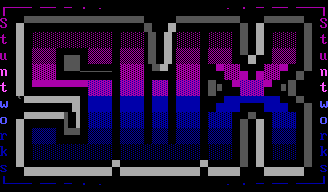 de-rezzes erroneous Calculator ABENDing Lossage
Frankly, I was tired of having people join the Assembly-86 mailing list at ticalc.org just to complain that they can't use the 86? files created by the linking program CAL!
Armed with all the new-found variable structure knowledge gleamed from writing and hacking for XCEdit, I told people the problem, but that didn't fix it. Finally, I hacked together this program (took me about 5 minutes of redoing XCEdit's source code).
I used some fancy terms for describing what I was doing (since everyone who couldn't use a hex editor to patch one byte thought it was so horribly complex anyway) and the program does indeed fix things. :) Hope you like it. The source code is going to be available for download, even though it's a lot of proprietary XCEdit stuff. That's okay because the XCEdit v2.00 will be released soon enough.
Bug and Update Status
Bugs
There are no known bugs.
Updates
I was going to make this one huge structure-checking program with a UI, but I don't have the time nor the patience to do so. This is probably it. :)
Copyright © 1998, 1999 Stuntworks