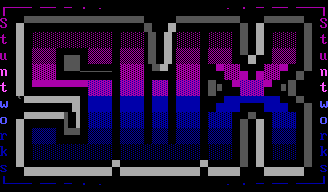 Advanced Dungeons and Dragons 2nd Edition Character Utilities
This program was created by me because I was just getting back into playing AD&D, but creating a character took a full hour. The majority of that was spent not rolling dice, but looking up stat requirements in the Player's Guide.
Download
Program
Version
AD&D 2nd Edition Character Utilities
v1.00
Bug and Update Status
Bugs
There is currently one (documented) bug wherein race modifiers are reflected in class checking, but not reflected in the Character Viewer.
Updates
There are currently no plans to update or add to this program.
Copyright © 1996-1997, 1999 Stuntworks